On Demand categories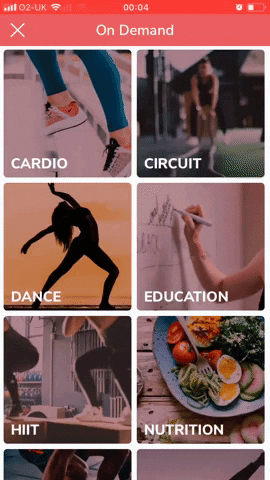 On Demand Social Interaction
Improvements to the Mobile application now allow members to interact with On Demand content with the ability to Like, Dislike and Comment.
In the list view, each video is shown with the count of likes, dislikes, comments and total views, meaning members are drawn to the most popular and liked content.
Selecting a video will open into its detailed view where members can interact with the video by selecting the 'Like' or 'Dislike' buttons, and they can now engage with each other by leaving their own comments!
The view count is incremented with each view (starting the video will count towards the view statistic)
Note, Engagement statstics are surfaced to the operator via the Halo Premum Training tab > On Demand section, meaning that operators can react to the most popular content by adding more of what their members like most!
Other Highlights:
- Reporting copyright infringements. Using the red (i) icon in the top right corner of the On Demand video content, members can escalate any videos that they suspect of breaching any form of copyright.
- General speed improvements to the On Demand feature